Azores For All
In 2014 we registered the Azores for All brand, convinced that an unforgettable journey begins well before departure, and when choosing the destination for holidays, through accessible and reliable information, where small details make all the difference.
The Azores for All team brings together professionals that are passionate about accessible tourism, fully available to listen to the customer's needs and purpose, and in several languages, the best solutions for unforgettable holidays in the Azores.
We offer information, services and activities, adapted to residents and to tourists who visit the Azores, either conventional or tourists with disabilities. We work with private groups, travel agencies and tour operators as well.
We are a touristic animation company focused on the promotion of social and inclusive tourism in the Azores.
Accessible Azores Archipelago
It`s in the heart of the North Atlantic Ocean that the archipelago of the Azores is located, at a distance of about 1,600 km (994.24 miles) from the European continent and about 3,400 km (2112.76 miles) from the North American continent.
The Azores comprise 9 islands, with about 250 thousand inhabitants, offering residents and visitors breathtaking landscapes, unique biodiversity, stunning lagoons, beaches and natural pools, and a wide variety of cultural and leisure activities, nightlife, cinemas, theatre, exhibitions, museums, music festivals and numerous activities related to the sea, culture and religiosity within the population.
The Azores are a unique archipelago of the world, with a Sustainable Tourism certification and have been successively recognized internationally as a destination of choice (Quality Coast Platinum destination in the world; one of the best destinations for Ecotourism and Whale Watching; one of the most beautiful destinations in Europe).
Exploring São Miguel Island 
The island of São Miguel, where we operate, is the largest island in the archipelago, with about 64 kilometers in length (40 miles) and about 15 kilometers in maximum width (9 miles). The most populous and developed of the 9 islands of the archipelago, São Miguel has the best tourist infrastructures and services in general, especially regarding to accessibility.
Azores for All offers assistance at all stages of the trip, provides transfers from the airport in an adapted van, advises accessible accommodation in appropriate hotels, and organizes activities and adapted tours, ensuring a memorable and unlimited journey.
Azores For All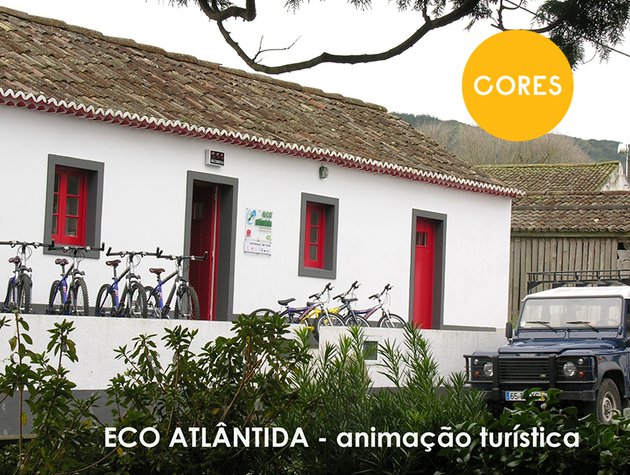 Azores For All, located in the village of Sete Cidades, is a space dedicated to local development, to the promotion of Ecotourism and Solidarity Economy products with the CORES guarantee stamp.
Azores For All offers Kayak and bicycle rentals, walking tours as well as jeep tours, traditional Portuguese games, adapted tours and various information of local interest.
Address: Rua Nova, 45 Sete Cidades
GPS Coordinates: 37.862139, -25.796639 (Check the map)
Facebook: Azores For All